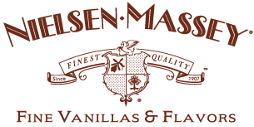 PURE VANILLA & FLAVORS
Unparalleled Excellence, Batch After Batch, Time After Time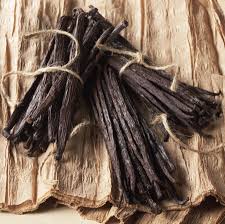 For over a century Nielsen-Massey has produced the world's finest vanillas, supporting food manufacturers with standard products and blends customized for specific applications. The company has multiple certifications, including Fair Trade, Organic, Gluten-Free & Kosher to name a few. They are committed to sustainable practices, and – beginning in 2018 – highlight their efforts in an annual Sustainability and Corporate Responsibility Report.
The Process
In Nielsen-Massey's exclusive cold extraction process, a solution of water and alcohol extracts the delicate flavor components from the vanilla beans until the desired strength is reached. In Nielsen-Massey's exclusive cold extraction process, a solution of water and alcohol extracts the delicate flavor components from the vanilla beans until the desired strength is reached. Read More ›