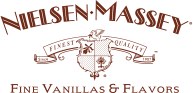 Premium Alcohol-Free Vanilla Solution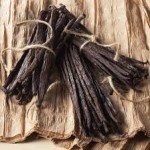 Nielsen-Massey's new Alcohol-Free Madagascar Vanilla offers a premium solution for applications that require no presence of alcohol. They used their proprietary extraction method but replaced alcohol with a plant-based glycerin.
Key Features:
• Never touched by alcohol
• A real alternative to imitation vanilla
• 1:1 substitution for vanilla extract
• Equivalent concentration of a 2x Fold vanilla extract
• Oil soluble
• Certifications: Kosher, Non-GMO and Gluten-Free
• Certification in process: Halal
• No added flavoring or artificial vanillin: Uses premium, hand-selected Madagascar beans
Applications:
• Frozen desserts – ice cream, sorbet
• Baked Goods, Icings, Puddings
• Confections
• Alcoholic Beverages
• Dairy products – yogurts and dairy-based beverages
• Non-food applications – lotion, creams, candles
Packaging
Customized solutions are available for larger quantities, including concentration, size and flavor profile.
If you want to learn more about Nielsen-Massey's Alcohol-Free Madagascar Vanilla, call Burley Foods at (952) 943-1970 for additional information, to request samples or schedule a demonstration.