Bluegrass Dairy and Food is now Bluegrass Ingredients
The change reflects the company's ongoing evolution over the last quarter century to a sophisticated, research-driven specialty ingredient provider of citrus powders, vegan, clean-label formulations and more.
For the last 25 years, Bluegrass Dairy made its mark as a leader in the dairy powder space. But as their customers and industry evolved, so did they. They've grown from a humble dairy powder producer to staking a claim as industry innovators and taste makers.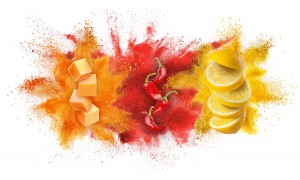 Day-to-day operations are unaffected by this new identity, but the Bluegrass Ingredients name now captures the value they provide to customers and formalizes their service model of Agile Ingredient Innovation™. This model captures their role as innovators and collaborators in an R&D-driven environment. It also defines their ability to help brands and flavor houses achieve the rapid food innovation they need to stay ahead of today's dynamic consumer taste and dietary demands.