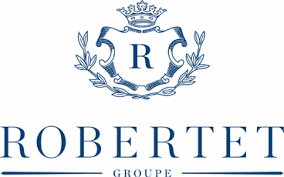 offering the widest ranges of savory extracts and flavors worldwide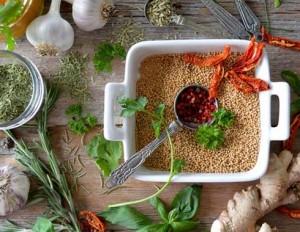 Burley is proud to announce the addition of Robertet savory extracts and flavors as our newest supplier partner. As their direct representative, we look forward to introducing and reviewing their line with you. Just give us a call at (952) 943-1970.
Robertet offers a savory product line that includes spice oleoresins, natural colors, essential oils, garlic & onion extracts, compound and reaction flavors, organic offerings and rosemary based antioxidants.
The product line is extensive and includes thousands of variations of formulations for every product category, so if you have a specific need for something not listed in the product literature, they may already have it formulated. And, if not, chances are good they can make what you need.
They are an SQF Level 9 certified company and a basic manufacturer of spice oleoresins and essential oils. It's located in suburban Toronto with North American office headquarters in Mt. Olive, New Jersey, and is a division of Robertet Group which is headquartered in France.
Robertet offers one of the widest ranges of savory extracts and flavors worldwide. Following is a list that highlights some of their lines:
Antioxidants
Rosemary based antioxidants are suitable for slowing the oxidation of fats and oils. Wherever fat or oils are present in foods, Robertet Canada's antioxidant extracts can preserve taste, improve appearance and extend shelf life.
Applications
The Robertet R&D team has extensive applications experience in a wide range of processed foods, including meats, poultry, dressings & sauces, frozen foods, beverages, seasoning blends and more. The staff is ready to assist you in meeting the most challenging food formulation problems.
Basic Manufacturing
Robertet is one of the few primary extractors in North America. Their experience with this technology can help craft a unique product to meet even the most unusual formation needs. It also insures that you are dealing with a knowledgeable partner in understanding the global raw material markets.
Savory Flavors
Compound flavors, reaction flavors and liquid seasonings are developed each year to provide food scientists and research chefs with a rich variety of ethnic and cultural flavors. Liquid seasonings are also available for use in processed meats, poultry and other food manufacturing environments.
Enhancers
Robertet created its own line of natural flavor enhancers. These are yeast-based products that can be used to replace monosodium glutamate, increase salt perception, enhance savory notes and create a creamy texture.
Garlic & Onion
A wide line of extracts, flavors and oleoresins developed as a response to the many ways in which garlic and onion products are used. Excellent cost savings can be realized using these to replace dehydrated onion and garlic powders.
Natural Colors
Robertet offers natural colors including turmeric, paprika, annatto and others, in both straight pigment and color blends.
Capsicum
One of the widest lines of capsicum extracts, with varying specifications of heat, color and pungency. Designed for applications from food processing to pesticide and law enforcement applications.
Organics
Robertet Organics start with botanicals that are certified organic. The essences are then extracted using carbon dioxide, leaving flavor that is pure and free of solvent. These are also available in the small minimum ordering quantities that our company is known to provide for R&D staffs.
Pet Segment Offerings
Robertet also has a complete line of flavors for the pet market These include Essential Oils, available in Extract & Flavors, Drum Dried Ingredients, Dehydrated Ingredients and natural antioxidant systems.
Exceptional Customer Service
Robertet Spice & Savory is well known for its excellent customer service, reasonable minimum ordering quantities and fast sample turnaround. Its products are all certified Kosher and Halal and there are many vegan products available as well.
If you want to learn more about Robertet's savory extracts and flavors, call Burley Foods at (952) 943-1970 for additional information, to request samples or schedule a demonstration.