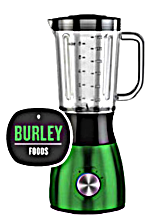 Culinary Driven Science for Product & Concept Development
The Burley Blender is a development hub offered as a service to our customers. Our chefs, Mark Chura and Jeff Baker, have a culinary-driven approach that is mixed with the science and technology from over 30 suppliers. We track trends through continuous qualitative research. And we blend our wide variety of ingredient solutions, fast answers and quick turn-around to become a reliable extension of your benchtop and R&D team.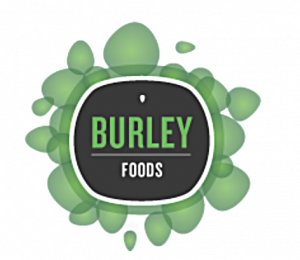 Pulse, Mix or Puree Ideas
Mark and Jeff often "Pulse" something quickly for front-end ideation & prototyping. This offers turn-key & quick-to-market capabilities because of Burley's intimate relationship and knowledge of our suppliers' products and processes. They can even turn it up with technician-level work in partnership with your R&D Department.
They also "Mix" things up for front-end product development. They can smoothly combine and deliver your ideas for consumer testing and scale-up. The Burley Blender provides a full-briefed project and cost parameters with your scientist as the lead.
When the "Puree"a well-blended product for production-ready solutions they deliver finished concept innovation. This can include full costing, secured production location and time to launch targets.
Meet the Team
Mark Chura is our Executive R&D Chef. He started with Burley Foods in 2010, providing unique insights developed over 20 years of experience.He has created and executed food solutions for Five Star/Four Diamond resorts, family resorts, premier private clubs, restaurants and catered events. Mark is a Culinary Institute of America graduate with extensive knowledge of French, Italian, Latin American, Asian and fusion cooking. He is an activemember of the American Culinary Federation as well as the Research Chefs Association.
Jeff Baker was awarded his culinary certificate from Le Cordon Bleu in 2002. He also became a member of the Burley team in 2010 after an impressive career as Chef at country clubs and restaurants,
If you want to learn more about The Burley Blender, call Burley Foods at (952)943-1970 for more information or to request a chance to meet and learn more.