E. Formella & Sons, Inc. has grown over the past 100 years to become a global company that prides itself on offering a wide variety of authentic Italian specialties as well as other unique and distinctive gourmet foods.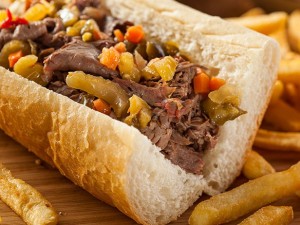 Giardiniera
In the early 1900s, Enrico Formella journeyed to America from his native Sicily with his new wife Rosina. They brought Sicily's rich traditions and tastes, sharing their special family recipe of Giardiniera ("jar-di-nair-ah") with their new friends and neighbors. And today it's still one of their most in-demand products.
Giardiniera is a "pepper and vegetable mix" recipe that has been in the Formella family for over 100 years. It's available in both Hot and Mile versions Packaging includes Gallon containers, 56 oz. pouches and 55 Gallon Barrels.
Applications include:
• Sandwiches
• Pizzas
• Pastas
• Soups & Chili
• Sauces
• Salads
Other Products
Demand for E. Formella's products led to a move to a new, larger facility in 2021. Their other products include:
• Truffle Oils (Black, White)
• Infused Olive Oils (Basil, Garlic, Lemon, & more)
• Balsamic Glazes (Blood Orange, Mango, Traditional, & more)
• Balsamic Vinegars (Fig, Pomegranate, Traditional Barrel Aged, & more)
• Muffuletta
• Pizza Topping
• Pepper Relish
E. Formella offers these important benefits::
• SQF Certified
• GFSI Recognized
• GMO Free
• Gluton Free
• Tree/Peanut Free
• Shellfish/Fish Free Facility
• Woman-Owned
If want to learn more about E. Formella, call Burley Foods at (952) 943-1970 for more information, to request samples or schedule a demonstration.