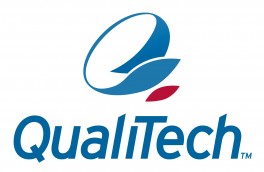 QualiTech – 50 Years of Innovation & Quality
Achieving the highest food ingredients certification from the BRC
for 7 consecutive years
Chaska, MN based QualiTech is currently celebrating its 50th anniversary, and its partnership with Burley Foods goes back many years, as well. The two companies regularly collaborate to create new finished food products, and develop culinary and technical solutions for unique challenges facing customers.
An example of this partnership was a customer that experienced processing issues with a filled fried pastry. The filling was bursting out from the crimped pastry edges! Burley's chefs, and QualiTech's lab manager used QualiTech's Flav-R-Grain product to strengthen the dough and the problem was eliminated. Equally important was the fact that the solution required no additional capital expenditures or alterations to processing that impacted operational efficiency. As an added benefit to the customer, Flav-R-Grain is a clean-label naturally sourced ingredient.
QualiTech's mission is to provide top quality solutions that promote the health and well-being of people, plants, animals, and the environment. It's comprised of three divisions: AG Nutrition (Animal and Plant), Food, and Environmental.
With over 25 years of strong performance in the food industry, QualiTech's Food Division is a leading supplier of color, flavor, and texture delivery systems with their inclusion and particulate solutions. These particulates provide differentiating colors and flavor bursts, as well as solve processing issues such as ingredient blend particle size separation, dustiness, and stickiness. The Division prides itself on its commitment to high quality, rapidly customized food solutions to meet customer needs, including rapid prototyping and assistance in speed-to-market initiatives, and superior customer service. QualiTech Food Division recently achieved the British Retail Consortium's (BRC) highest rating for the 7th consecutive year. By granting QualiTech its "AA" certification, the BRC recognized QualiTech's quality and food safety systems as meeting the most stringent standards.
The company's long history of product innovation is demonstrated in the categories of bakery products, snack foods, nutritional bars, breakfast cereals, beverages, confections, and unique savory or sweet inclusions for breadings that don't discolor when fried or baked. Recent launches include two new capability/product introductions, which premiered at SNAXPO 2017 – Suitable for Ready-to-Eat (RTE) inclusions, and Sup-R-Grains™ inclusions made with ancient grains.
Burley's team has extensive knowledge of great flavor pairings and prototyping expertise in both sweet and savory applications. This results in exciting opportunities to use QualiTech's ingredient portfolio and technical expertise to develop great concepts and products for the snack bars, sweet baked goods, entrees/meals, breakfast cereals and savory breakfast categories. The culinary expertise and creativity from Burley has consistently added high value in delivering great tasting products with tempting visual appeal.
For more information go to www.qualitechco.com