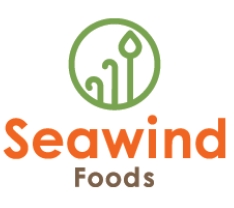 Truly Natural Dried Fruits & Premium Vegetables
Seawind Foods' unique ability to provide truly natural True NO SO2™ (no sulfur dioxide) dehydrated fruits and conventional or organic premium vegetables evolved over 50 years.
While Seawind is now recognized as one of the leaders in dried fruits and vegetables, it began in 1963 under the name of the Cade Grayson Company. The company prospered and grew into one of the largest US importers and suppliers of dehydrated vegetable ingredients. In 1987, realizing the growing importance of tropical fruits and specialty foods, Seawind International was established as a separate company to better focus on expanding these core products. As demand grew for tropical fruits and vegetables, the company name was updated in 2013 to Seawind Foods to more accurately represent the organization's core business.
True NO SO2™ low-sweet fruit is Seawind's premium product. They are evangelistic in their desire to educate the market on the fundamental advantages of their true, all-natural dried fruits. These fruits are low sweetened with cane sugar and never contain unnatural sulfites for preservation.
Competitors have dried fruit with bright coloration that may look appealing. But this is a sign they preserved the fruit in a bath of sulfur dioxide (SO2) and then boiled it before processing to remove enough of the SO2. If they remove enough of the sulfites, this allows them to claim the product is "natural". However, no matter how long they boil it, pockets of SO2 typically remain. This information is important because SO2 may be a health risk – especially for people with allergies. In addition, other companies often use food coloring to attain the "right" appearance.
In the low-sweet category, Seawind is the only company using an all-natural, cold storage process that makes it True NO SO2™. This means the fruits will never be exposed to sulfur dioxide. While it may not be as pretty as the fruit that is artificially preserved and colored, it's fresher and – most people agree – tastes better.
Click HERE to learn more:
Dehydrated banana is one of Seawind's top products, not only because of its processing but also because of the variety and location of where it's grown (Thailand). It is consistently recognized and complemented for having a deeper, more complex flavor – not bland like other brands.
Dehydrated fruit options include:
• Banana
• Ginger
• Mango
• Papaya
• Pineapple
• Tropical Fruit Blend
• Jackfruit
Seawind's dehydrated Vegetables are available in powdered, flake & granule. They offer both conventional and certified organic vegetables, and added roasting capabilities in 2017. Seawind's provides one of the greatest breadth of inventory in the industry, including:
• Asparagus
• Beet
• Red Bell Pepper
• Green Bell Pepper
• Broccoli
• Cabbage
• Carrot
• Celery
• Chive
• Cilantro
• Corn
• Garlic
• Horseradish
• Jalapeño Pepper
• Kale
• Leek
• Mushroom
• Green Onion
• White Onion
• Parsley
• Peas
• Pumpkin
• Shallot
• Soup Blend
• Spinach
• Tomato
• Zucchini
A key element to Seawind's success is its dedication to premier customer service. A typical example is a recent experience where they supplied dehydrated banana for a customer. The customer was realizing unexpected demand for one of its labels and was having trouble sourcing product. Seawind maintained daily, direct contact with their processor in Thailand to make sure the product was on schedule. After the product was shipped, they consistently tracked the shipment and kept the customer informed so they could accurately plan their production schedule.
For more information on Seawind Foods' products, go to www.seawindfoods.com.