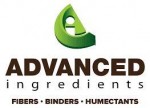 Making bars, baked goods, confections, meats, frozen entrees and other foods taste better and stay fresh longer – naturally – since 1989
In the 1980s California lead the country in a move toward natural foods. Recognizing the fundamental shift this would mean for the food industry, Advanced Ingredients began researching how to provide 100% natural, gluten free, hypoallergenic products. They were rewarded for their efforts by receiving their first US Patent in 1989.
Over 25 years later, Advanced Ingredients continues helping food manufacturers find solutions to extend shelf life and improve functionality for their products – naturally. They are unique in their ability to provide these benefits without the use of chemicals. This results in greater revenue and profitability.
A typical example of how Advanced Ingredients opens opportunities is with a Midwestern baking company. They were having tremendous regional success with their natural soft and chewy cookies. The challenge was the cookies had a shelf life of only 3 months. As a result, they couldn't get distribution to reach outside the Midwestern market. Advanced Ingredients partnered with the company's R&D team. They found that by adding 1% of Advanced Ingredient's product to the recipe, it increased shelf life for the cookies to 6 months. The company was able to sell beyond the Midwest and ultimately ended up with a multi-national distribution agreement.
Advanced Ingredients offers products through Burley Foods that are gluten free, allergen free, GMO free, Kosher, SQF Certified cGMP, and 100% Natural: moisturLOK® all natural syrup, bakeSMART® humectant powder, and energySMART® "Good Carb" Syrup..
moisturLOK® is produced from a proprietary ratio of concentrated fruit juices and grain dextrin originally developed to be used in the place of fats in a wide variety of bars, cookies, meats, baked goods or gluten free food products. Available as a syrup, moisturLOK® is unique in that it has been proven to extend the shelf life of food products by as much as three times. By increasing product shelf life, moisturLOK® has been shown to reduce the cost of stale product and spoils for some manufacturers by as much as 80%. Through unprecedented moisture control, moisturLOK® consistently improves the overall flavor of food, enhances its texture/softness, and very often makes food taste richer.
bakeSMART® is produced from a proprietary ratio of concentrated fruit juices, vegetable fibers and grain dextrin developed to bind water in breads, cakes, muffins so as to retain moisture and freshness, ensuring a longer shelf life. When bakeSMART® powder is part of the dry ingredient mix, its unique ability to control moisture significantly enhances machinability of processed dough by closely controlling surface water, reducing the tackiness which leads to product sticking and rejects. The neutral flavor and color of bakeSMART® powder complements the taste, "mouthfeel" and appearance of any product.
energySMART® is produced from a proprietary ratio of concentrated fruit juices and grain dextrin originally developed to be used in the place of refined sugars in a wide variety of bars, cookies, cereals, sports nutrition or diabetic friendly food products. In addition to superior binding and humectant properties, energySMART® provides "sustainable energy" attributable to the proprietary ratio of slowly digestible carbohydrates. It's available as a syrup or granular, allowing it to be used extensively in protein bars, sports gels, energy shots and diabetic friendly formulations. energySMART® has shown in studies to provide an initial burst of energy followed by a longer lasting span of energy that doesn't result in the "sugar crash" associated with sucrose and other carbohydrate sources.
For more information on Advanced Ingredients' products, go to www.advancedingredients.com.