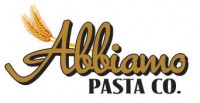 Abbiamo Pasta
Unique, High Quality Pasta Solutions at a Competitive Price
Abbiamo Pasta is quickly making a name for itself throughout the food industry by adopting to special customer needs, providing quick turn-around, and supporting these benefits with highly responsive customer service and competitive pricing. While a relatively new company, beginning operations in 2013, the team has decades of R&D and production experience with some of the largest food brands in the world.
Some of the unique pasta solutions Abbiamo has developed for its customers include:
• a proprietary recipe for a company that required significantly higher protein levels for their pasta
• a wide variety of pasta shapes new to the market
• thick wall pastas that improve durability, allowing the pasta to withstand more reheating
• thin wall pastas that provide value in quick cook applications
One of Abbiamo's most popular products is its pasta that withstands time and temperature abuse. Customers find this product valuable in pasta salad and Mac & Cheese applications. Their pasta is also in high demand for companies developing frozen entrees because it maintains its texture after multiple cooks and re-warms.
As a smaller company with a large capacity, Abbiamo has the ability to adapt to specific customer requirements. This is possible through a combination of the teams' extensive experience, and a close relationship with a food research group at North Dakota State University. This collaboration results in the development of many new pasta formulations. While most of their pasta is made from a traditional mixture of semolina and water, they are experimenting with using other ingredients like peas and fava beans to boost nutritional profile and texture of the pasta.
Abbiamo attains premier product quality by utilizing HACCP and GMP quality management standards and procedures to foster a manufacturing and supply chain environment of continuous improvement, food safety and environmental policy.
Call Burley Foods at (952) 943-1970 for more information, to request samples or schedule a demonstration.