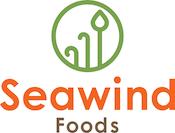 Gluten-Free, Grain-Free, and Low-Carb Flour Replacements
Seawind Foods is creating a wide variety of ways to use vegetable and fruit products to create new, gluten-free products that don't sacrifice on flavor or nutrition. Two of their most effective solutions are Green Banana Flour and Cauliflower Powder.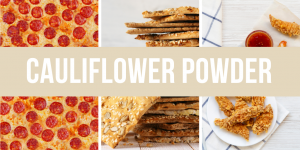 Seawind's Cauliflower Powder can replace flour used in your company's recipes, creating low carb, gluten-free, and grain-free solutions. It's an ideal way to add fiber and vitamins and it's full of antioxidants, phytonutrients, and the coveted omega-3's. Cauliflower is also known to boost the cardiovascular system, strengthen bones, and can aid in the prevention of cancer.
Cauliflower Powder acts as a versatile ingredient in many products that rely heavily on wheat flour. Applications Seawind has developed with their customers include:
• pasta
• frozen pizzas
• breakfast egg bites
• crackers
• chips
• pretzels
• bread and other baking mixes
• dog foods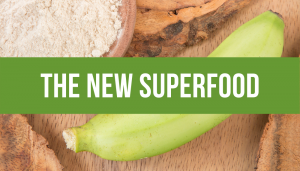 Green Banana Flour is a popular grain free substitute for many reasons. It is:
• rich in nutraceuticals
• low-carb substitute for wheat
• gluten-free
The nutraceutical characteristics of Green Banana Flour include having high resistant starch, type 2, that acts as a prebiotic. It has little fat and is rich in fiber, potassium, magnesium and vitamin content. Green Banana Flour also provides advantages in production. It saves on ingredients because 25% less is needed due to its high starch content.
Common uses include:
• Carb replacement: Use it as a low-carb replacement in bread, gnocchi, pasta, etc. instead of wheat.
• Gluten-free Flour: Use as standalone gluten-free flour or in baking mixes
• Paleo-diet: People who enjoy paleo-diets don't have to miss their grain flour-based food anymore.
• Thickener: Its high starch content makes it excellent as a binder and thickener in soups and sauces.
• Condiments: Include it in mayonnaise.
• Drinks: Add a few spoonfuls as a supplement to smoothies and other drinks to get the maximum benefits of resistant starch.
• Baby food: Green banana flour, especially from organic farms is a popular ingredient in baby food. It is widely used in India and is expected to spread in the Middle East 27.
Seawind is a trusted producer and distributor of all-natural dehydrated fruits, vegetables and spices to industrial food processors and national consumer brands. They meet consumer demands through customizing their all-natural ingredients to fit their customers' requirements, delivering on quick turnarounds, and ensuring consistent quality with every order.
If want to learn more about Seawind's Green Banana Flour, Cauliflower Powder or any of their other ingredients, call Burley Foods at (952) 943-1970 for more information, to request samples or schedule a demonstration.