NEW PRODUCT: FRY AntiOx+ extends the life of your fryer oil and reduces oil absorption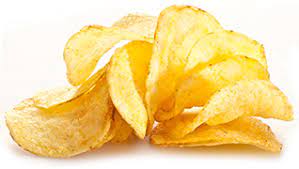 Burley Foods is excited to announce the availability of a new ingredient. FRY AntiOx+ from Food Ingredient Solutions is a proprietary, synergistic blend of natural food grade antioxidants which slows frying oil oxidation.
The advantages are many:
• Save up to 35% of fryer oil cost
• Fewer oil changes and less down time
• Tasteless, odorless
• Clean label
• Reduces frying smell
Use FRY AntiOx+ with any fried food application:
• Chicken
• Seafood
• French Fries
• Chips and crackers
• Tortilla chips
• Tempura
• Breaded food
FRY AntiOx+ makes your vegetable oils more resistant to oxidation and does not contain any synthetic ingredients. It does this by automatically acting on all parameters to slow oxidation.And Fry AntiOx+ extends the life of the oil while reducing the oil absorption, so it increases the ratio oil/product and produces a healthier, better quality product.
You'll notice a difference as soon as you start using FRY AntiOx+. It has no effect on the taste or odor of your products, and it actually minimizes the frying smell. It's also easy to use. Because it's an oil soluble formula, you simply add the determined amount to your fryer oil.
There's no need to change your testing methods. FRY AntiOx+ is tested above and beyond what is required in the U.S. for free fatty acid, total polar compounds, peroxide, p-Anisidine and acetaldehyde. And all tests showed improved deep-frying performance (detailed test analysis available upon request).
Learn More: Click the links below for FRY AntiOx+ test results
3-Tests FryAntiOx with food FIS
FIS FRY AntiOx+ mid-oleic sunflower oil – potato
If you want to learn more about FRY AntiOx+ from Food Ingredient Solutions, call Burley Foods at (952) 943-1970 for additional information, to request samples or schedule a demonstration.