Value applications have never tasted so good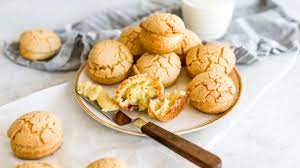 Burley is excited to announce the availability of Nielsen-Massey's Select Pure Vanilla Extract. It's a vanilla that will answer all your needs at a price appreciably lower than today's market. It's available in both 1X and 2X forms.
Quality does not suffer. This extract is the result of Nielsen-Massy's buying power and unique buying relationships around the world.
How can Nielsen-Massey's Select Pure Vanilla Extract offer a superior vanilla while being priced below most vanillas on the market? They start by sourcing a proprietary blend of beans from different regions and use a rigorous bean selection process. Then they follow their industry leading, weeks-long, gentle cold extraction method. This draws out and preserves more than 300 flavor notes, resulting in a classic rich vanilla flavor that works especially well for baking and dairy applications. And Pure doesn't get any purer. There are only three ingredients in Select – water, cane alcohol and vanilla beans.
Select Pure Vanilla Extract is perfect for any products that require great-tasting vanilla flavor. Options include:
• Extract: Single-fold, double-fold
– Conforms to U.S. standard of identity for vanilla extracts (21 CFR § 169.175)
• Flavor: Single-fold
– Like extracts but with less alcohol
– Can be listed as a "natural flavor" on U.S. ingredient declarations
Available sizes include gallons, drums and totes.
If you want to learn more about Nielsen-Massey Select Pure Vanilla Extract, or any of their products, call Burley Foods at (952) 943-1970 for additional information, to request samples or schedule a demonstration.