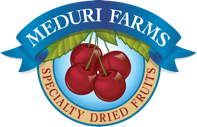 Producing the Highest Quality Dried Fruit Ingredients for the Exploding Global Marketplace
Research reports published this past month indicated the dried blueberry market expected to see a CAGR of 6.8% from 2020–2027 (Insight Partners), and the dried cranberry market expected a growth rate of 4.90% for the same period (Data Bridge Market Research). These are just two of the dried fruit markets, but Burley sees indications that other dried fruits are experiencing the same demand growth.
Meduri Farms is poised to help customers take advantage of these trends. They're based in the Willamette Valley of Oregon and are a leading supplier of premium dried fruit products to top food producers around the world.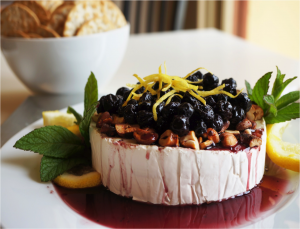 Their dried infused & unsweetened fruits are all natural and contain no added Sulfur Dioxide (So2), artificial flavorings, artificial colorings, and/or chemical preservatives. Another advantage is Meduri's size graded fruit pieces. They can provide 1/8"-1/4" crumbles or 1/16"- 1/8" granules.
One of the reasons for Meduri's industry leadership is their commitment to innovation. Meduri's R&D group can assist manufacturers in developing customized products for the marketplace or refining and improving existing products as well. Meduri's industry leadership was recognized last fall when the founder, Joe Meduri, received an award for "Food Manufacturing and Advances in Blueberry Products" by the United States High Blueberry Council. He was cited because "his vision for the uses and opening of diverse markets made a huge impact in the product that consumers love and industrial users can't get enough of. As the founder of Meduri Farms in Dallas, Ore., his efforts have been instrumental in popularizing dried blueberries. Meduri has built his company into an exporting powerhouse and an innovator of dried blueberry and other dried fruit products including sized bits used in industrial baking and cereal bars."
Product quality is also a top priority and is supported by Meduri's vertical integration. This includes owning & operating approximately 300 acres of fields and orchards, an IQF processing plant, infusion & drying facilities, and a packaging facility.
Products include:
• APPLES
• APRICOTS
• BLUEBERRIES
• CHERRIES (SOUR)
• CHERRIES (SWEET)
• CRANBERRIES
• DATES, FIGS, RAISINS
• PEACHES
• PEARS
• RASPBERRIES
• STRAWBERRIES
• TROPICAL FRUIT
Meduri's fruits are all natural and available in a variety of sizes & shapes
• Granules (1/16″ to 1/8″)
• Crumbles (1/8″ to ¬º")
• Dices (¬º to 3/8″)
• Whole or wedges
• Meduri products are
• Kosher
• Gluten Free
• Non-GMO
• No artificial colors
• No artificial flavors
• No Sulfur Dioxide
• No Potassium Sorbate
If want to learn more about Meduri Farms, call Burley Foods at (952) 943-1970 for more information, to request samples or schedule a demonstration.