Custom Sauce Concentrates, Purees, Sauces, and Dry Seasoning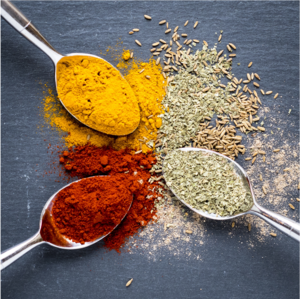 Food Basics is part of Yost Foods and is responsible for custom development of food ingredients. Yost is devoted to customer service and 'co-development' to achieve the lowest cost solution for all challenges the food industry faces today. This dedication to customer-focused product development led to the creation of Food Basics and the expansion into custom food ingredient manufacturing and distribution.
Food Basics' experience in custom-developing and distributing allows them to be an industry leader in sourcing unique and special ingredients. In fact, they often operate as an extension of their customer's sourcing department.
The Food Basics team champions quality at every step and encourages all levels of the company to step forward with any quality and safety concerns. This proactive philosophy includes recognizing the variable risks presented with different ingredients and ensuring that they formulate processing to mitigate those risks.
This commitment to quality and safety extends beyond the walls of Food Basics by making sure that the ingredients used are safe before being handled. As part of their supplier verification program, all suppliers are required to follow the standards of the GFSI (Global Food Safety Initiative) and FSMA (Food Safety Modernization Act) which includes the BRC (British Retail Consortium) and the SQF (Safe Quality Food) programs.
In addition to establishing an environment where everyone is responsible for the quality and safety of the food ingredients they provide to customers, Food Basics is committed to continuous improvements in their processes and facility. Recent improvements include:
• An environmental monitoring program that exceeds industry standards in both the level and frequency of monitoring
• Investments in additional staff training, personnel, and supervision for our sanitation procedures
• Additional production rooms with improved CIP (Clean-In-Place) systems
• Creating individual sanitation rooms off of production lines
• Automated filling and packaging providing better accuracy and safety
• Improved dust collection to eliminate dust spreading and biofilm hazards
• Planned hot fill and pasteurization capabilities in 2021
Yost Foods is constantly evaluating operations and proactively looking for opportunities to exceed their current levels of food safety and quality to provide the highest level of quality food ingredients for their customers.
If want to learn more about Food Basics, call Burley Foods at (952) 943-1970 for additional information, to request samples or schedule a demonstration.