Seawind Foods – Truly Natural Dried Fruits & Premium Vegetables
Roasted Vegetables for Plant-Based Alternatives – Vegetable Powders for Color, Flavor, & Nutrition and Custom Blends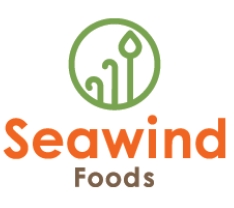 With over 30 years of experience providing natural dried fruits, vegetables, and spices, Seawind Foods has a unique position in the market as a true NO SO2™ (no sulfur dioxide) provider.
They can support companies exploring plant-based alternatives as well as those looking for more traditional ingredients. Many of their products are available in both conventional and organic options, such as their dehydrated fruits like Inca Golden Berries and Green Banana Flour.
Vegetables for Plant-Based Alternatives
Seawind observes that plant-based eating is more than a trend and is proving to be a way of life. Consumers are demanding nutritious products that not only taste good but make them feel even better. Seawind's vegetables are an easy way to add more delicious nutrients, flavors, and textures to any snack or meal. Many of their vegetables have been used to create innovative products, or have been added to more traditional creations like crackers and nutrition bars to boost their nutritional profiles.
Seawind's process begins with dehydration, and then the vegetables can be packaged as is, or roasted to enhance their flavors and aromas, while still preserving all the nutrients. Some of the more popular roasted vegetables include:
• Jalapeño
• Bell peppers
• Tomatoes
• Carrots
• Garlic
Vegetable Powders for Color, Flavor, & Nutrition
Adding a scoop of Vegetable Powders to snack bars, cereal, crackers, or soup can enhance the color and flavor of the product, but also boost the nutritional content.
A great example is red beet, also known as beetroot. This root vegetable is full of essential vitamins and minerals. While beets are low in calories, they can also help lower blood pressure, and are known to increase athletic performance.
Seawind's dried red beets can be added to a variety of applications, including pasta dough, chips, sauces, soups, ready meals, protein shakes, or baked goods. On its own, red beet powder can be used to add color to various foods in a natural way, eliminating the need for red dye 40.
Seawind offers a range of dehydrated powders including:
• Dehydrated beet powder
• Dehydrated pumpkin powder
• Dehydrated spinach powder
• Dehydrated tomato powder
Custom Blending Without the Frustration
It can be more than challenging to find a supplier that can create a custom blend of dehydrated vegetables. However, Seawind offers customers the freedom and control to blend any selection of dehydrated fruits, vegetables, or spices for any application. Their dehydrated vegetable blends are great for chips, crackers, and meats.
For example, if you need five ingredients to create a specific flavor profile for a chip, you might need to place five separate orders from another supplier. At Seawind, they do all the blending, providing a single dehydrated mixture to help streamline your ordering process and to keep your products consistent.
Seawind can also customize dehydrated fruit blends too – including fruits, as small as 1-3mm.
Seawind Foods prides themselves as partners in innovation to help manufacturers save money and find the best-dehydrated vegetable or fruit on the planet for their application purposes.