Sue Bee Honey (Sioux Honey Association)
the highest quality standards in the honey industry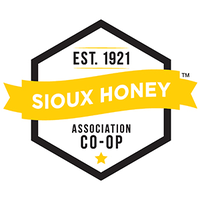 Sue Bee Honey is the standard that all honey is judged by – retail and bulk – because they need to have the highest quality in the industry. Since 1921 when they started with 5 beekeepers in Sioux City, Iowa, until now when the Sioux Honey Association CO-OP has grown to over 270 beekeepers throughout North America, honey is the livelihood of the CO-OP members and they can't afford to put their product at risk.
Sioux Honey Association tests all honey that enters its plant, using one of the leading 3rd party quality assurance companies in the food industry. Competitors may not go to these lengths because of the expense, but Sioux Honey Association feels a responsibility – to consumers, food manufacturers and their own beekeepers – to monitor the integrity of every drop of honey.
The need for quality testing is even more important now that the health benefits of honey have made the market spike. Market research company, Industry ARC, says the use of honey has expanded at a rapid pace in the food and beverages industry, primarily driven by the demand for healthy and natural products. Sioux Honey estimates the demand for honey in the U.S. this year will be near 550 million lbs., while the U.S. only produces 140-170 million lbs. per year.
This explosive increase in demand means honey suppliers – including Sioux Honey Association – have to rely on international honey producers for product. While Sioux Honey Association uses honey produced outside of the CO-OP for bulk honey sales, this honey is still subject to the same rigorous testing as product produced by the CO-OP's members.
Call Burley Foods at (952) 943-1970 to find out about all of Sue Bee's capabilities, to request samples or schedule a demonstration.