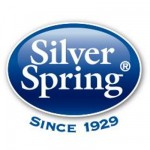 Silver Spring Foods
More than just horseradish
Silver Spring Foods is primarily known as the #1 producer of prepared horseradish in the United States. But they are continually adding to their products and increasingly called on for their R&D expertise.

The company got its start in 1929 and is still operated by the 4th generation of the Huntsinger family. In the beginning they grew horseradish to complement its other crops, but, now, Silver Spring has expanded to over 9000 acres of farmland in southwestern Wisconsin. They are the only vertically integrated horseradish company – growing, processing and packaging their product.
Silver Spring has expanded its product lines to include many additional products, including Asian sauces, BBQ sauces, Seafood Sauces and Salad Dressings. These products have many applications – especially in meal kits and pouches.
One of the most valuable resources Silver Spring provides customers is its onsite R&D staff that includes 2 certified food scientists. This team is consistently asked to develop custom formulations. A great example is a solution they developed for a company that provides food to the transportation industry. They needed an entrée with an Asian flavor profile that was gluten free. The Silver Spring R&D team developed a Korean BBQ Sauce that had the same flavor profile as standard Korean BBQ's, but replaced the soy sauce with a gluten free tamari sauce alternative.
They are one of the few companies offering hot and cold processing capabilities. The hot processing is vital for products that need to be cooked for flavor profile or food safety. A cooling process is incorporated to allow the food to be put into plastic containers made out of polyethylene terephthalate (PET).
Call Burley Foods at (952) 943-1970 for more information, to request samples or schedule a demonstration.