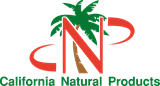 A no fructose, lower calorie alternative to corn syrup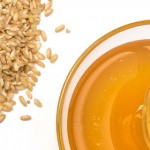 California Natural Products (CNP) has over 40 years of experience making Rice Syrup because they invented it in 1980 and received the original patent. Rice syrup has no fructose and lower calories than corn syrup.
CNP offers Organic & Conventional rice syrup options in both flowable (liquid) or solid (granules) formats. It can be used as an alternative to sugar, honey, maple syrup, molasses or other sweeteners. Rice Syrup can be a healthier alternative in baking, as a topping or as a sweetener in drinks. Rice Syrup Solids can even be used in the fermentation process for making beer.
Brown rice syrup requires no preparation and can be used right out of the jar. It is a good liquid sweetener choice especially if you want to enhance sweetness or make a recipe vegan or gluten-free. It also has a nutty flavor not found in other types of syrups.
Brown rice syrup can be used to sweeten bars. The stickiness of the brown rice syrup help bind the ingredients, keeping the bar intact to give the bars their shape. This means you don't have to bake it. This process helps keep all the nutrients in nuts, fruit, and berries fresh.
Rice Protein Powder is a great for use in Protein Bars. It's greater than 70% protein.
CNP's wide range of ingredients include:
Rice Products
- Rice Syrup Liquid
- Rice Syrup Solids
- Rice Protein Concentrate
- Rice Base
- White Rice Vinegar Base
Soy Base
Oat Base
Tea Base
Tapioca Syrup
Rice Syrup Applications:
Baking
Bars & Cereals
Nutritional Beverages
Alternate Milks
Beer (Craft Brewing)
CNP products meet the following certifications & product regulatory compliance: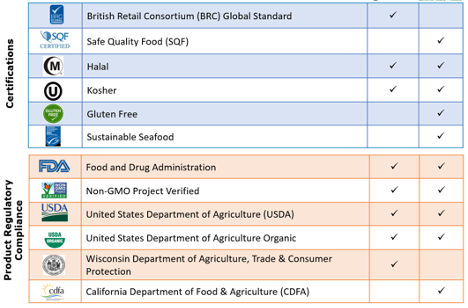 If you want to learn more about CNP, call Burley Foods at (952) 943-1970 for additional information, to request samples or schedule a demonstration.