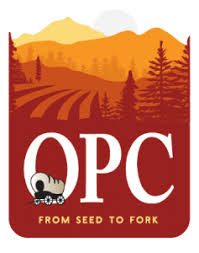 World Market Leader in Frozen & Dehydrated Potatoes, Vegetables and Fruits

Updated Website Demonstrates "Seed to Fork" Focus
Oregon Potato Company (OPC) is excited to announce an updated website. The site provides information and tools to help its customers learn and benefit from the "Seed to Fork" approach that makes OPC the world market leader in frozen and dehydrated potatoes, vegetables and fruits.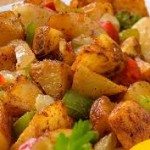 OPC started over 40 years ago as a small family farm and now owns, or controls through long term leases, over 140,000 irrigated acres. Their variety of potatoes, vegetables and fruits are then sent to a network of processing plants throughout Washington, Idaho and Oregon.
The OPC product line is extensive:
• Dehydrated Potatoes – Flakes, Dices and Slices, Flour
Potatoes straight from our fields are uniquely processed, through several drying ovens/drums located in our facilities. All potato flakes are custom dried to specific client specifications.
• Dehydrofrozen – Potatoes and Onions
Select russet, red and gold potatoes, along with carrots and onions are processed, cooked and partially dried. This unique method of manufacturing provides a distinctive end product that will re-hydrate under further cooking steps = reduced cost! And improved product performance.
• Frozen Processing – Blanched and Roasted Potatoes
Two facilities, Warden and Pasco offer a comprehensive line of blanched and roasted potatoes – peeled or skin on options, dices, slices, wedges and chunks with a selection of varieties including russet, red, gold and sweet potato options.
• Frozen Fruit and Vegetable Processing
Our complete line of vegetable products are offered in a number of different Processing Methods and Cut Styles. We also offer Blending/Enrobing & Custom Seasoning.
• Frozen Fruit Processing
Offering a complete line of frozen fruit including product types & cut styles.
• Direct and Indirect Fire Roasting and Seasoning
Roasting of fresh and frozen corn along with carrots, peppers, onions and potatoes, sets OPC apart from its peers. Couple this capability with our ability to create custom seasonings that can be applied over ALL products from ALL process plants, now that is excitement!
• Packaging and Blending
The final step – packaging and flavoring to meet your needs. From bulk sacks and super-sacks (potato flakes), bulk totes and cases, food service style poly-bagging and retail sizes, OPC brings all of its capabilities to your market.
Certifications are an essential part of food production and OPC is proud to include multiple Organic, Non-GMO, Kosher, Halal and other certifications. Click Here to see a full list.
OPC understands the importance of Sustainability. Click Here to learn more about OPC's Sustainability Principles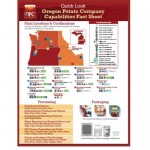 Click the image to the right to download the OPC Fact Sheet.
If want to learn more about OPC, call Burley Foods at (952) 943-1970 for more information, to request samples or schedule a demonstration.