Burley Foods Adds San Saba Pecan
High quality and consistent supply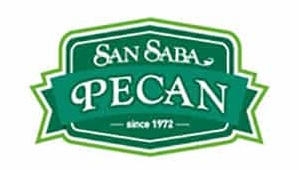 Burley Foods is pleased to announce an agreement to represent San Saba Pecan. San Saba Pecan is a family owned company launched in 1972. They produce a wide assortment of wholesale pecans including bulk, roasted/buttered/salted, and candied pecans.
A consistent supply of pecans is available because the company is part of Chase Farms. They are one of the largest pecan growers in the western United States, and have a process that is completely vertically integrated.
San Saba Pecan is also known for their quality. They are SQF Level II certified and have a validated HACCP program. It is a kosher approved facility and iCix, EDI, and Food Link compatible. In addition Pecans are certified as a heart healthy food by the American Heart Association.
San Saba Pecan provides wholesale shipments in three box sizes: 30lbs, 10lbs, and 5lbs. 30lbs boxes can be vacuum packed upon request.
For more information contact Bryan Burley, Vice President of Burley Foods, at (952) 943-1970, or email him at bburley@burleyfoods.com.