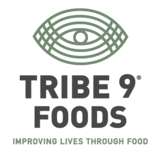 Gluten-Free & Grain Free Pastas from Tribe 9
Pasta's evolution from "staple food" to "superfood."
Tribe 9's mission is to ensure everyone enjoys pasta that actually tastes like pasta – no matter their dietary restrictions or lifestyle choices. As more brown rice, beans, quinoa and lentils are transformed, pasta's reputation seems to be evolving from "staple food" to "superfood."
They are proving that pasta can be gluten-free and still have the same amazing taste and texture as "regular" pasta, and that's the standard Tribe 9 sets for each of their products. All pastas are manufactured in a certified gluten-free facility on dedicated gluten-free equipment. They are certified gluten-free by the Gluten-Free Certification Agency (gfco).
IQF
Tribe 9's fully blanched & IQF frozen pastas are cooked to the proper texture, eliminating one of the biggest challenges when providing gluten-free pastas. These IQF pastas are made with brown rice flour and work in all applications. Shapes include macaroni, fusilli, shells and penne (in both 6mm & 8mm) and are available in bulk packaging.
Organic, Paleo & Kosher Options
Their Red Lentil Fusilli and Chickpea Linguini are Certified USDA Organic, and the Cauliflower Linguini is certified paleo by the Paleo Foundation. All of Tribe 9's products, with the exception of their Four Cheese Tortellini, are Kosher Certified by the Union of Orthodox Jewish Congregations of America. The pastas are Pareve, meaning they do not contain milk or meat ingredients.
R&D
Understanding the market for health-conscious foods is evolving at a rapid pace, Tribe 9 has a robust R&D department that is continually working on innovations for the company. But the team is also available for customers looking for insights or help developing innovative new solutions for the "better for you" market.
Tribe 9 is based in Madison, WI and also specializes in the production of nut and seed butters & cookies and bars. Call Burley Foods at (952) 943-1970 for more information, to request samples or schedule a demonstration.