Bluegrass Dairy and Food is now Bluegrass Ingredients
The change reflects the company's ongoing evolution over the last quarter century to a sophisticated, research-driven specialty ingredient provider of citrus powders, vegan, clean-label formulations and more.
For the last 25 years, Bluegrass Dairy made its mark as a leader in the dairy powder space. But as their customers and industry evolved, so did they. They've grown from a humble dairy powder producer to staking a claim as industry innovators and taste makers.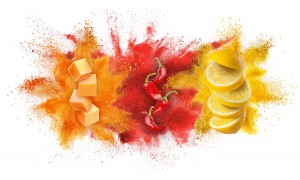 Day-to-day operations are unaffected by this new identity, but the Bluegrass Ingredients name now captures the value they provide to customers and formalizes their service model of Agile Ingredient Innovation™. This model captures their role as innovators and collaborators in an R&D-driven environment. It also defines their ability to help brands and flavor houses achieve the rapid food innovation they need to stay ahead of today's dynamic consumer taste and dietary demands.
Examples of how Bluegrass Ingredients has evolved include non-dairy ingredients like Vegan Oat Milk Powder, Mango Powder and Avocado Powder. All of these ingredients have no added colors or preservatives and are vegan, gluten-free, contain no nuts or soy, and are certified Kosher.
(click here to see the entire Bluegrass Ingredients product list)
Their custom Oat Milk Powder captures the earthy richness, indulgent creaminess and subtle sweetness of oat milk. It delivers that superior taste in a formulation that offers versatility through enhanced applications and improved shelf life. Applications include:
- Coffee creamers
- Shakes and smoothies
- Yogurt
- Baked goods
- Desserts
- Snacks
Mango has become a defining flavor for brands looking to add a fruity and exotic kick to their beverages, snacks and other products. Bluegrass Ingredients' Mango Powder delivers that instantly recognizable tropical flavor in a formulation that broadens potential applications, infusing mango flavor into a wide range of products without sacrificing shelf life. Applications include:
- Shakes and smoothies
- Alcoholic and nonalcoholic beverages
- Yogurt
- Salsa and sauces
- Dressings and dips
- Snacks
People are eating nearly twice as many avocados today as they were just a decade ago in a host of new cuisines and applications. Bluegrass Ingredients' Avocado Powder simplifies this superfood by capturing the rich flavor and vibrant color of avocado while eliminating the challenges of peeling and coring and prevents the problem of quickly browning pulp. Applications include:
- Seasonings and snacks
- Shakes and smoothies
- Guacamoles, dressings and dips
- Salsa and sauces
Call Burley Foods at (952) 943-1970 for more information, to request samples or schedule a demonstration.